Payment Methods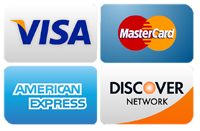 • PAYMENTS
We accept MasterCard, Visa, American Express, Discover, Cash, Cashiers Check, Personal Checks, and Money Orders for deposit in advance and final payments. There is a service Processing fee charged for credit cards

Initial Deposit -50% of Total Due-is payable immediately to reserve. Final Payment is due 14 days prior to arrival.
Please make the check payable to Kudzu Cove LLC and mail it to the below address. Please note on your check the
property that you are reserving.

Kudzu mailbox address:
1576 Buck Island Road Guntersville, AL 35976

• RETURNED CHECKS
Due to the impact of returned checks on our business, any outstanding payments being made upon arrival will require substantial documentation and proof, with working phone numbers, Driver's License, Photo Id, and vehicle tag identification upon registration. Checks not cleared in advance will require a credit card as a backup to approve payment collection.
Returned checks will result in an additional $50 processing and any additional collection fees.


• SECURITY/DAMAGE DEPOSIT
Groups, Long Term Rentals, and Pet Owners may be required to pay a Security/Damage deposit of up to $250 per cabin.


• REFUNDS
Deposits or overpayment are not refunded until the deposited checks have cleared our bank account.

• RELEASE OF LIABILITY
ANY GUEST EXPRESSLY RELIEVES KUDZU DEVELOPMENT, OWNERS/AGENTS FROM, AND ASSUMES ALL RISK OF
AND LIABILITY FOR, THEFT, DAMAGES, OR INJURY OF ANY CHARACTER WHATSOEVER TO ANY PERSON OR PROPERTY
SUSTAINED UPON SAID RENTED KUDZU COVE PROPERTIES OR PREMISES.


Have questions or would you like some additional information?
Contact us at : This email address is being protected from spambots. You need JavaScript enabled to view it.
Phone (256) 571-5915