The first ever Hill Billy Golf Course, designed by "Bigfoot" Billy Drake, is at the beautiful Kudzu Cove Cabins.
The 9-hole putt-putt style golf course is surrounded by cozy cabins, an awesome 18-hole disc golf course, ponds, and deer.
The course is laid out starting at the sheds, winding through the trees, then finishing back at the sheds. Mallets with putting and chipping
ends, softballs, T's, and scorecards in the kiosk. Par 3's,4's, and 5's.
Fun for the whole family! Enjoy playing or just sitting back and watching!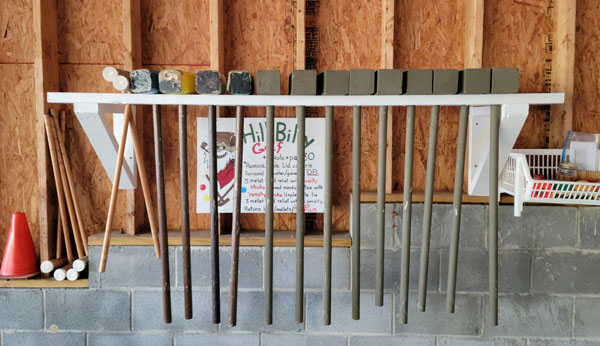 .