Kudzu Cove Cabins is proud to have the #1 disc golf course in the state of Alabama. The beloved course also makes the top 100 list worldwide!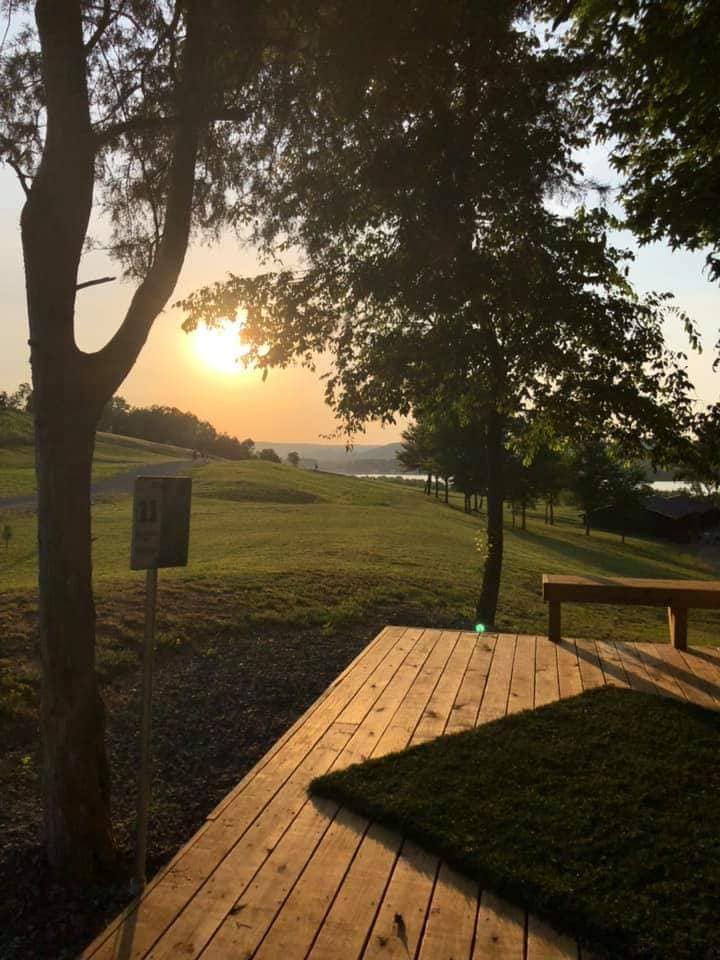 18 holes of varied shot shapes, pristine tee pads, vista views, and forest tunnels make this destination course a favorite among most players.
Designers Jeff and Jessica Cowen can often be found maintaining or playing the course themselves.
The course is open to the public and free to play. Donations are appreciated and can be dropped in the box on the sign or made via PayPal or Venmo. Disc golfers are to be respectful of the cabin guests and cabin guests are to be respectful of the disc golfers. It is a shared space and we ask everyone to play nice.
Swimming in the ponds is prohibited. Contact Jessica Cowen for lost or found discs.
UDisc is a great App for navigating the disc golf course.
https://udisc.com/courses/kudzu-cove-cabins-XM3k